Milk flows commence for Mountain Milk Co-operative
 Milk flows commence for Mountain Milk Co-operative
Australia's newest dairy cooperative, Mountain Milk Co-op, will commence trading Sunday July 1, offering a new start for a group of committed dairy farmers in the Kiewa Valley of north-east Victoria.
The event also heralds the recruitment of a sixth dairy to add to Mountain Milk's anticipated initial milk pool of 21 million litres.
Dederang's Klein Meer Jerseys, comprising Jack and Christine Hicks, their daughter Teresa and her partner Darren Sagrera, has joined the new co-op which was formed through the Australian Government's Farming Together program.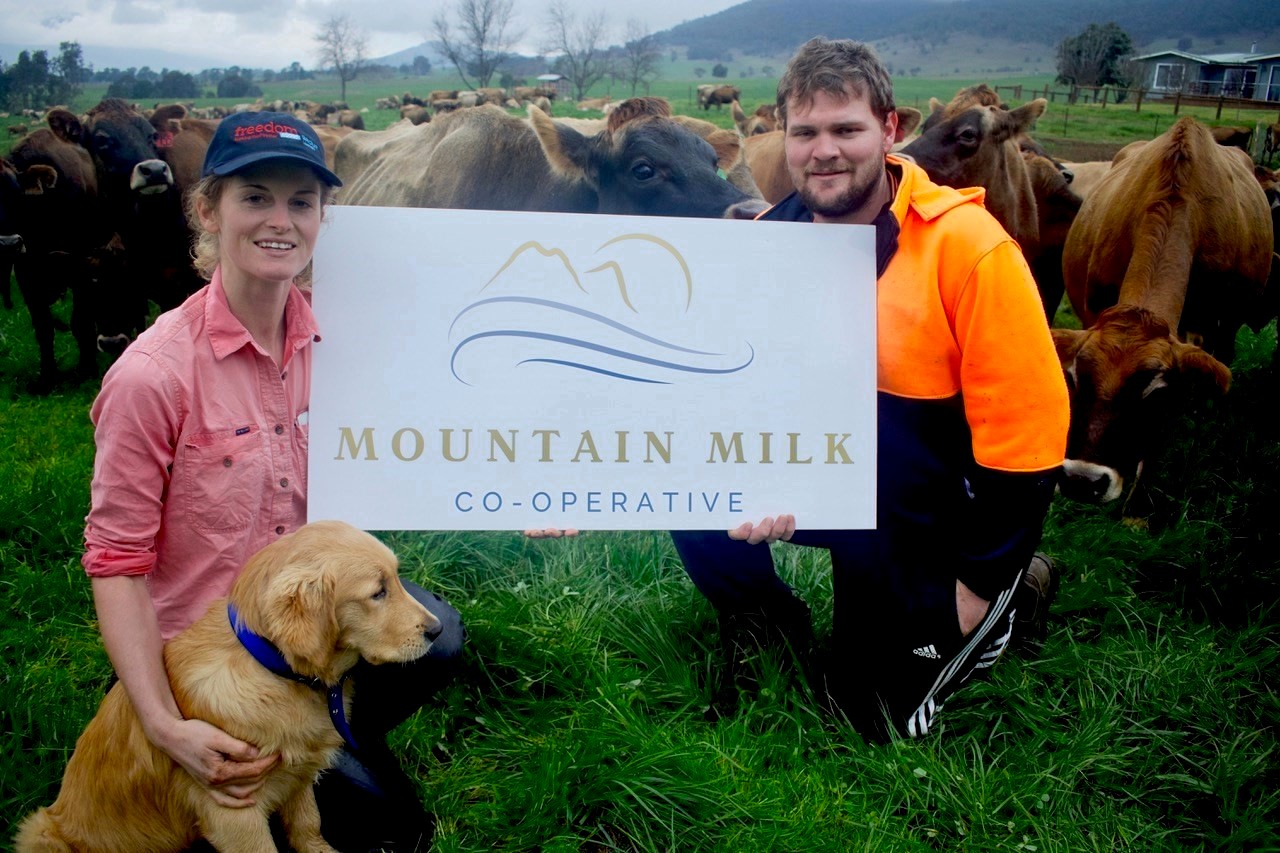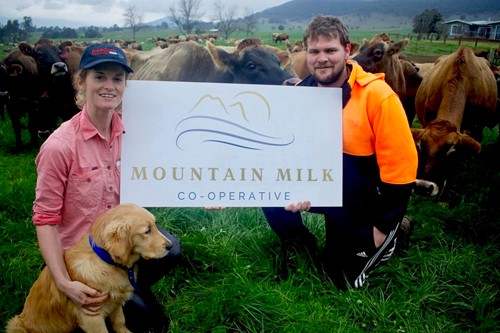 Stuart Crosthwaite, chairperson of the co-operative, said: "We are grateful for the broad support from our community and the Farming Together program in helping to get us to this stage.
"Look out for the signs on our gates next time you are driving up the Kiewa Valley. We want consumers to recognise the farms which are supplying Mountain Milk and for people to take pride in knowing where their milk comes from."
"We are delighted to confirm that our milk will find its way to consumers through our valued relationships with both the Freedom Foods Group, and Gundowring Fine Foods through its multi award-winning Gundowring ice-cream.
"We feel fortunate to have been able to secure arrangements with these two businesses who are both determined to bring high quality dairy products to Australian consumers.
"As farmers we want to have more control of our future, and to be able to have more say in creating our own destiny," said Mr Crosthwaite. "We want to explore all options to strengthen the future of dairy which makes such a great contribution to our communities in the Alpine Valleys.
"We see building relationships with high-quality farmers and high-quality processing partners as crucial to our future, as well as keeping all our options open for further growth and development.
For further information, please contact:
Stuart Crosthwaite, Chairperson, Mountain Milk Cooperative, 0428 289 515